SHIMABARA RAILWAY's CAFE TRAIN
"Shimatetsu Café Train" runs on a scenic railway route from Isahaya to Shimabara in Nagasaki Prefecture. It is a traveling café that allows you to enjoy delicious dishes and sweets from the Shimabara Peninsula. While you taste the delicacies, you can enjoy the scenic landscape, the idyllic countryside, the beautiful sea and spectacular Mount Unzen. We are sincerely looking forward to showing you the beauty of Nagasaki.
You can enjoy lunch and sweets using local ingredients.

Isahaya Sta. 11:10 Departure ⇒ Shimabara Sta. 13:10 Arrival (2hr)


~Fare~
¥6,000(adult)/¥3,000(from 7 to 12)
Train Attendant
The train attendant is a special tour guide on the "Shimatetsu Café Train".She takes the train journey with you and introduces the sightseeing spots of the Shimabara Peninsula and dishes or sweets served on the train.
Special Dishes and Sweets
While relaxing on the train, feel free to taste the delicious dishes and sweets available.Please enjoy the local foods that we recommend as locals familiar with Shimabara's delights. You should be able to discover some new flavors.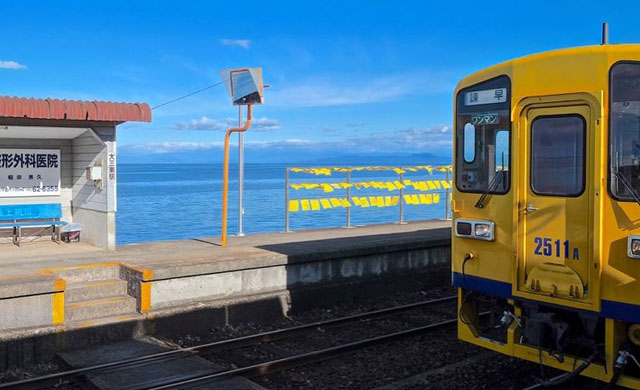 The Closest Station to the Sea
"Shimatetsu Café Train" stops at Omisaki Station, which is the closest station to the sea in Japan.Many visitors to Omisaki Station raise a yellow handkerchief and pray for happiness.In Japan, it is said that a yellow handkerchief brings happiness.Omisaki Station is a very photogenic spot. You can raise handkerchiefs or take photos of others doing this while relaxing and enjoying the beautiful sea views from the train.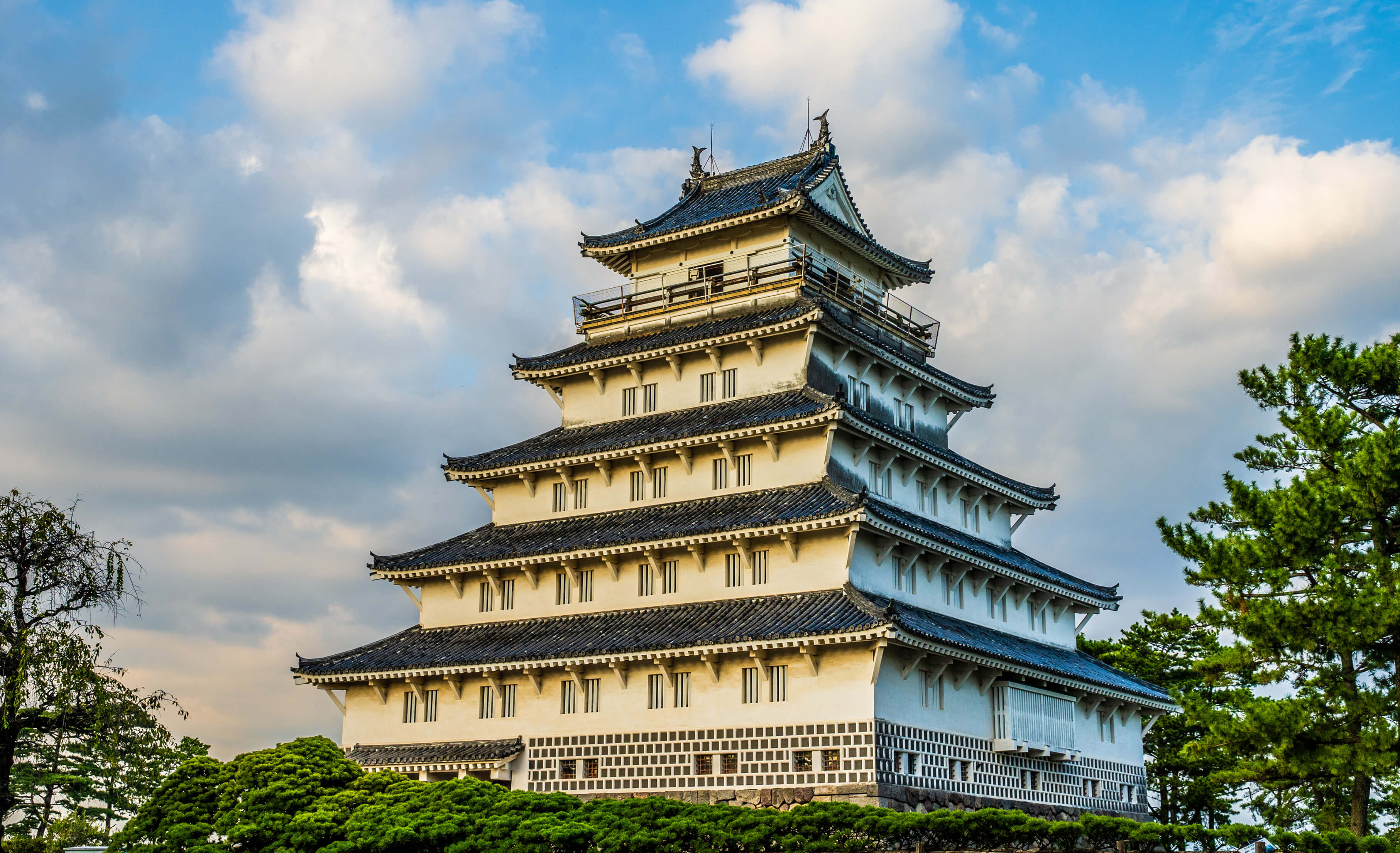 Enjoy Shimabara!
Your "Shimatetsu Café Train" ticket comes with a special bonus, allowing you to enter "Shimabara Castle" and "Shimeisho" Spring Water Garden. If you would like to visit these places, simply show your "Shimatetsu Café Train" ticket to gain entry. After disembarking from the train, you can enjoy sightseeing in Shimabara.